Tips for Making Moving Apartments Seamless
Renting Tips
December 21, 2021
9 mins read
Moving can be exciting and overwhelming at the same time. However, it can be even more exciting and less stressful if you plan well and ahead of time. That's why we are giving you the best tips to make moving apartments as seamless as possible, plus a few tips on finding the best apartment deals and how to get more bang for your buck.
Get your credit in shape
First things first, before you plan to go apartment hunting, make sure your credit is in good shape to get your rental application approved. Having a strong credit score also plays an important role in reducing your deposit. If credit issues prevent you from getting the apartment you want, consider delaying your apartment hunt and taking time to improve your credit, but only if you're in a position to postpone your move. If you can wait and work on your credit, you may improve your chances of getting approved with a lower deposit. A few months or a year of making on-time payments, paying off delinquent accounts, and paying down debt can help strengthen your credit score. The smartest way to improve your credit if you already rent is with RentReporters. RentReporters can add up to 2 years of past rent payments to your credit file. 
Looking for move-in specials
Landlords offer special discounts to attract new customers. You will find different types of move-in specials depending on your location and building of choice. Below are some examples: 
The first month free

It's entirely possible to get discounted rent with a move-in special. Always be on the lookout for apartments with move-in specials, extending, sometimes up to two months free. There could be an even bigger discount!
Reduced security deposit
Security deposits can be a significant expense to add to your apartment hunt. One month's rent is a typical security deposit, but it can sometimes cost up to three months' rent. However, finding a half-off option or other discounted security deposits is possible.
Waiving application fee
This type of deal is prevalent. Application fees tend to be around $35-$75. This can add up quickly, especially if you apply for multiple apartments.
Signing a longer lease
Landlords prefer to have tenants for the long term to avoid the stress of trying to rent an apartment over and over again. Therefore, signing a longer lease can cut down the cost of the monthly rent.

6 Moving Tips To Make Moving Easier
Now that we have established that having a good credit score and finding move-in specials can help make moving apartments less stressful and more helpful, let's get into those moving tips:
Create a timeline

One of the best things you can do first is to put together a timeline of when you'll need to complete things. This timeline should include the following:

   Give proper notice to your landlord that you're moving out of the apartment.

   Plan your move-out day with management to cover their move-out requirements.

   Plan your move-in day with management to cover their move-in requirements.

   Hire a moving company in advance or ask a few friends and family members to help you on moving day to avoid struggling the day of.

   Make a plan for repairs to fix all damages around the apartment.

   Deep clean your apartment. 

   Schedule a walk-through with your landlord to ensure there are no issues.


Make a packing list

Start a home inventory list of what you own and can and can't use in your new place. For example, can you bring your older kid's crib to the new house? Or is it time to let go of that old sofa? Write a detailed packing list starting with each room of your apartment. For instance, if looking at your master bedroom feels overwhelming, break it down by section, starting with your nightstand. You'll then begin to understand what you have and what you need or what you can donate.


Get packing supplies

Having all the necessary supplies before decluttering and packing can be a massive help in making your move easy. This can include the basics such as cardboard boxes of all sizes, packing tape, tape gun, permanent markers, mattress cover, trash bags, furniture pads, bubble wrap and labels for fragile items, packing peanuts, and wardrobe boxes. Once you have this, you can bring your packing list and begin packing!


Transfer your utilities


This is one of the most critical steps in the moving process, so make sure to transfer your utilities to your new apartment. Make sure to turn off utilities at your current apartment the day after you move out and turn on the utilities at your new place the day before you move in if possible. This includes water, electricity, sewer, and gas. You'll also want to find cable and internet providers in your new area or move your current service to the new address if possible, order service, and schedule your installation appointment. Don't delay this as slots fill up fast, and you don't want to find yourself without internet in your new home.


Updating your address


There are a few steps to take when updating your address once you move. See the list below:

   Make sure to update your address first with the postal service by visiting the

official U.S. Postal Service website

. 

   Update the address with the DMV in your state. This will update your driver's license and vehicle registration information and any proof of identification you carry.

   Update billing and subscription shipping addresses, such as:

   Online retailers like Amazon

   Gas, electric, and other utilities

   Cable, phone, and internet providers

   Renters insurance and other insurance providers

   Subscription sites

   Dentists and doctors

   Organizations, clubs, and charities

   Change your address with your bank, credit card, or financial institution, so any statements or other important documents are mailed to the new place.

Hire a moving company in advance vs. doing it yourself
Deciding whether to hire movers or move things yourself depends on your budget, distance to your new home, the complexity of the move, and your preferences. There are pros and cons to both; check them out below:
Moving yourself

Pros: you have complete control over your move. You get to choose the truck, all of your moving supplies and handle all the boxes yourself to ensure that nothing breaks in the process. Plus, you get to arrange the boxes however you like and pack however you want. The biggest pro is that you get to save money.
Cons: you will need to lift and load all the heavy boxes yourself, not have the help of professional movers and specific moving tools, and plan all of the logistics that come from getting your belongings from point A to point B. 

Hiring movers

Pros: you won't have to move one thing because the movers will do all the work for you, so no back pain for you! If you find a professional and experienced moving company, your movers will be reliable, fast, and efficient, making your move easy and less stressful.
Cons: it can be expensive. According to the American Moving and Storage Association, the average cost of a local household is $2,300 for four movers at $200 per hour. In addition to that, you have less flexibility and control over your move and how your belongings are loaded.
Moving into a new apartment is an exciting time nonetheless. So enjoy this new chapter and have a stress-free move! And if you want to have a great rental experience, check out 17 Things to Consider for a Better Rental Experience.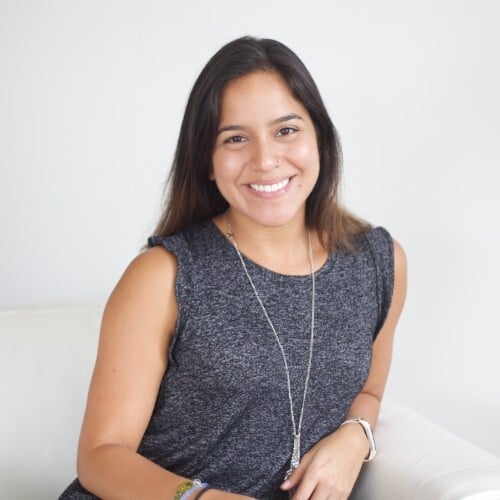 About the Author
Stephany Lamas
Stephany joined the RentReporters Marketing Team in 2021.