If you're looking to rent or move from your old apartment into a new apartment, then you know how expensive it is to rent nowadays. The average rent back in 2009 was about $1,132. But housing costs have skyrocketed in the past decade, bumping the average rent to almost $1,470 in February, nearly 30% higher than the typical rent in 2009, according to a RENTCafe report.
Even though rent prices have increased, there are still some ways to save money on your monthly rent payments – see below!
1. Do your research
Don't make the mistake of grabbing the first offer you get. Choosing wisely is critical, especially if you want to save money or rent a cheaper place. First, research all the available apartments in the area you'd like, and even outside of it, expand your research! Don't rush into it, and make sure to make sound decisions that will benefit you and your financial future.
2. Choose the location wisely
If you're trying to reduce your rent payment, choosing a place far from the fanciest location or further from the city will be helpful. Renters who can afford to pay higher rent are often willing to live in trendy, bustling locations that are usually more expensive. Areas with a quieter lifestyle, however, tend to have lower rent. Just make sure it's not too far from your job, so you're not spending tons of money and time commuting. 
3. Wants vs. needs
When looking for ways to save money, you should assess what you need vs. what you want. Sometimes the cheaper place that doesn't have all the amenities you want but has just enough can be an excellent financial choice. For example, you may want an apartment with a view of the whole city, but you really need a place with a dishwasher, a washing machine, and a sink free from leaks. This also goes for the size of the apartment. Do you really need a three-bedroom apartment? You may want a three-bedroom apartment, but you may only need a one or two-bedroom apartment.
4. Get a long term ​lease
Landlords seek stability and reliability. They want to know that you will pay your rent on time every month for an extended period of time. This means the landlord won't have to find a new tenant or renovate the place often. A long-term lease can be a two to three-year lease. The longer the lease, the cheaper it might be. However, remember that that's a long time to rent, and you should review it in detail before jumping into a long-term deal.
5. Negotiate when you renew a lease
It costs landlords money to move someone out and bring someone else in. When it comes time to renew your lease, you may be able to negotiate and reach an agreement that benefits both you and the landlord. Know that it's common for landlords to demand a higher rent when you renew the lease agreement after a year because the market's changed, prices have gone up in the area, and many other things. It's recommended to research apartments and any promotions they may be offering in your area and come ready with a number in mind. Tell them you'll look somewhere else if your landlord doesn't budge. If you've been a good tenant, they'll likely want to keep you.
6. Get a roommate
One of the best ways to save money is getting a roommate or two. You can split your rent with them, which will lower your monthly rent payment by a lot! If your rent is $1,500 a month, you save $750 every month. If you split utilities too, the savings are even greater.
7. Get a private rental
A private rental is owned by the owner of the house. This could be a house, apartment, or guest house separated from the main property. Private landlords might be easier to work with when it comes to application fees and deposits. Since they are not working for a property management company, they often don't have company guidelines, rules, or policies to follow and can make their own decisions. Every landlord is different, so make sure you discuss your situation and expectations to avoid any surprises in the future.
8. Use the minor flaws of the property to lower the rent
Be very attentive and take a good look at every corner of the apartment or house you want to rent. If you find a leaky faucet, a non-working toilet, an old plumbing system, or anything that looks broken or out of order, use it as a reason to lower the rent when discussing the final rent price.
9. Offer to fix something for your landlord
If something is broken or not working properly and you know plumbing, maintenance work, or how to fix appliances, you can offer your landlord to fix it for a discount on rent. Your landlord will need to pay a handyperson to make the repairs, so if you offer to do it yourself, you may be saving your landlord money and time, which then becomes a win-win situation for the both of you.
10. Referral fees
Find out if your landlord offers tenant referral fees. Sometimes landlords provide you with money or a deduction in your monthly rent payment to refer a new tenant. Not all landlords offer a referral fee, but it's always good to ask.
11. Pay upfront
If you can afford it, offering to pay at least a few months upfront can land you a discount. Choose this option only if you'll have enough savings leftover. You don't want to spend all of your savings or rack up credit card debt to save a few dollars on rent. Make sure to pay your savings back every month for the upfront money you give. 
12. Give up your parking space
If parking is limited in the apartment complex you're renting, and you don't have a car, offer to give up your parking space for a discount on rent. The landlord may sell the parking space to another tenant, who might need extra parking.
13. Go apartment hunting in the winter
Landlords find it more difficult to find renters in the wintertime, especially in places where it snows. Vacancies can last for months, and landlords lose money with each passing month they're not collecting rent. On the other hand, rent increases during the summer because the weather is nicer, school schedules, high school graduates are searching for their new apartment, etc. All of that combined causes an increase in demand, which means higher prices. Try to look for apartments in the winter to save some money.
For greater savings, check out How Much to Budget and 17 Things to Consider for a Better Rental Experience.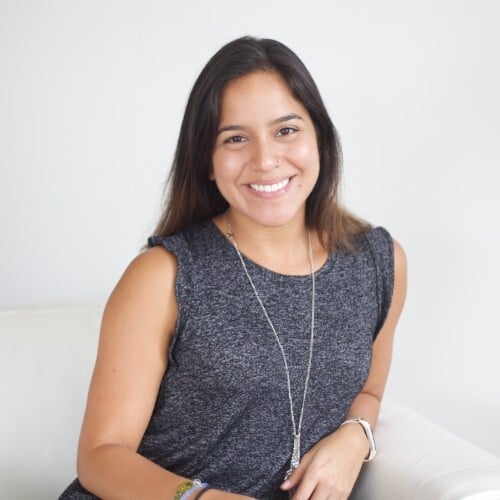 About the Author
Stephany Lamas
Stephany joined the RentReporters Marketing Team in 2021.