Did you know that about one in three US adults has medical debt? According to research from Stanford economist Neale Mahoney, Americans have at least $140 billion in outstanding medical debt. However, you CAN negotiate your medical bills! 
If we can negotiate the price of our home, car, and salary, then we can undoubtedly haggle over medical bills. According to a LendingTree survey, more than 90% of people in the US who've negotiated a medical bill have had their bill reduced. And not only that, medical offices are used to doing that. There are different ways to ask for a reduction in your balance or a discount. And it's easier than you think. 
Don't pay the bill right away
You want to review, negotiate, and then pay your bill. Fortunately, all major credit reporting agencies don't report non-payment on medical bill information for up to 180 days. Of course, you want to ensure that you negotiate as soon as possible, but it's always nice to know that you have some time.  
Review and understand your medical bill
Checking for errors is the first step. In doing so, you will be able to thoroughly check what you've been charged for, spot any duplicated items and procedures that weren't performed. About 80% of medical bills contain erroneous charges. Unfortunately, it is common and not always in your favor.

Once you receive your medical bill, make sure to request an itemized bill, which will list the billing codes. These billing codes are known as Current Procedural Terminology or CPT codes and contain five-digit numbers against the three systems used in the health care industry. You can look up these codes online via The American Medical Association. In addition, note that you are allowed up to five free CPT code searches a day through the website.

You'll then want to check that the services you received line up with the CPT code listed on the bill. 'Upcoding' patients occurs when doctors charge patients for a more complicated service or procedure than they received. If you find an error, call the billing department or your health care provider and ask them to update the code and re-bill your insurance company.

Collect all your evidence and begin negotiating
If you receive your bill and notice that your doctor 'upcodes' you, you will need evidence that shows that the care your doctor provided doesn't line up with the services you're being charged for. You can submit a request for the medical records of your visit at your doctor's office or hospital, or you can also ask your primary care physician to share them with you.

For example, you can use those notes in your medical records to show that you were charged for a medical visit that required blood work when your doctor's notes don't show any evidence of that kind of service. If that doesn't work, you can always escalate the issue by filing a claim in small claims court, allowing individuals to sue a person or a company without a lawyer (this may vary by state). For instance, in some states like Texas, you can sue for up to $20,000. A filing fee may be as small as $30-$40, making this a small fee compared to your medical bill.

Doing this can be time-consuming and frustrating, but it could be worth it for you and your family, depending on how expensive the bill is.

Check if you're Medicaid-Eligible
If your medical bill is high due to not having health insurance and you can't afford it, see if you qualify for Medicaid. Medicaid coverage works retroactively in some states and can pay for medical bills incurred for the past three months.

Ask for a reduction
You can do this by reaching out to your health care provider's billing office. You can easily find this number on your medical bill. Ask them if you qualify for financial assistance programs or charity care. Most often than not, asking for this can cut your debt in half! Note that all non-profit hospitals are legally required to have these programs, and many for-profit hospitals have them also. Sometimes, the billing department can decide on a reduced fee based on your income level, so having your recent tax return handy when you call is helpful. This is also applicable for high-income earners as you can show how the medical bills are causing you financial hardship.

Now it's time to pay your bill
Even after negotiating, you may feel overwhelmed by what you owe, but there is help out there. However, try to avoid paying with your credit card as this will result in you paying a lot more money in interest.

Ask your provider or the hospital if they can offer you a payment plan you can afford without stretching your budget. Doing this will always get you a lower interest rate or interest-free. In most cases, hospitals and clinics are interest-free, while a credit card interest rate averages around 14%-18%, depending on the type of offer.

If paying with a credit card is your only option, using a 0% introductory APR credit card can give you a 0% interest rate for up to the first 21 months of card membership, depending on the credit card you opt for. Medical credit cards like CareCredit® credit cards or the Wells Fargo Health Advantage are worth looking into. They tend to act somewhat like zero-interest period cards in which they usually have a promotional period with no interest before rates go up.

Another to try out is the 'buy now, pay later' options for healthcare expenses that allow you to make monthly installments. Opry, a BNPL service specifically for health care, education, and auto service and repair, is one. Before you sign up, you'll want to check with your doctor's office or your hospital to make sure Opry is available to you.

If your medical bill has gone to collections, don't fret. You can always negotiate with a creditor for a low-interest or interest-free payment plan with affordable monthly installments. But, again, do not pay a creditor with a high-interest credit card. Take a deep breath, stay calm, and chip away at it bit by bit. You'll get there!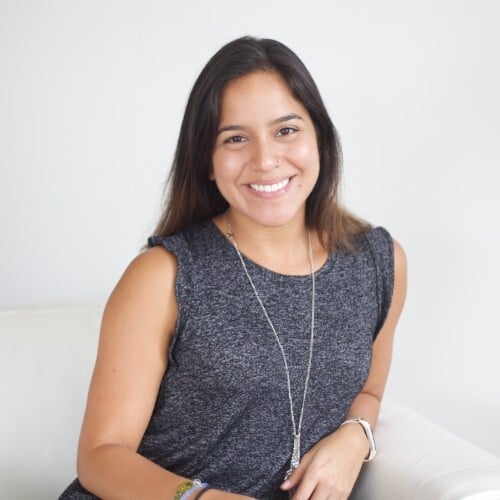 About the Author
Stephany Lamas
Stephany joined the RentReporters Marketing Team in 2021.