Rent prices have increased throughout the country. Many are struggling to pay for rent as inflation rises and the cost of living becomes harder to afford. If you are one of the many people struggling to pay for rent, we have some solutions below to consider. 
Try to cut down on overall spending
Having a budget is important to help understand how to better manage your money, pay bills on time, save for major expenses, and avoid debt. You'll see exactly where your money is going weekly or monthly, for both necessary and fun expenses.
Check out your bank and credit card statements from the last 3 months to see how much you're spending to identify areas you can start cutting back on. If your rent is increasing, see if you can make up the difference by cutting back on certain areas.
For example, if you buy food at fast food or restaurants frequently, with fast food averaging $7 or more per meal, making a meal at home one or two days a week can really add up every month. It can be really helpful to go through all of your spending and identify your "needs" purchases versus your "wants" purchases and see where you can cut some spending if at all possible.
Use a real estate agent
Using a real estate agent can help you find apartments that best match your needs and budget, including location, price, and size requirements. They can also help you negotiate rent prices with a prospective landlord and find rental properties that are not on the market yet, which will give you more opportunities to find the right place.
Negotiate for cheaper rent
When the market is hot, meaning several people are competing for the same place, the landlord will not lower the cost of the place. But if the market isn't too hot, you may be able to negotiate the price. Here are some ways you can negotiate: 
Find areas with less demand. 

See how long the unit has been vacant. If it's been on the market for over 30 days, you may have more leeway to negotiate. 

Have references ready such as a letter from a previous landlord that says you paid rent on time and kept the place in good condition.

Offer to sign a 24-month lease instead of a 12-month contract as this saves the landlord the hassle of finding a new tenant in a year.

Research apartments in the area with lower prices and similar layouts to show the landlord and negotiate better.
Negotiate other rental costs 
If the landlord is not budging on the rent price, you can negotiate other costs. You can ask the landlord to split or cover the move-in fee, ranging from $250 to $500. You can also persuade the landlord to waive the application fee, which usually costs around $35 to $75.
You can also find move-in deals. Landlords tend to offer special discounts to attract new tenants. You will find different types of move-in specials depending on your location and building of choice. These deals can range from reducing the security deposit fee to waiving the application fee.
If you plan to renew the lease, ask the landlord to include an agreement that states your rent won't increase when you re-sign the contract. This could be significant savings as annual rent hikes can be substantial. 
Get a roommate
Consider finding a roommate to split monthly living expenses. This could cut a lot of your fixed costs in half. Check out roommate matchmaking sites such as Roommates.com, Roomster.com, or SpareRoom.com. Meet them in person and get to know them to ensure you both have a good living experience. We recommend writing up a roommate contract that clearly states your expectations, from who pays what to visitor expectations.
Rent out your space
You can make some money by renting out your apartment or even just an extra room, if you have one, to cost-consciously travelers via Airbnb and HomeAway. If you're often out of town for work or barely home, think about renting out your unused space. Make sure you review your lease agreement and city laws beforehand, as some rental agreements prohibit tenants from renting their apartments.
Apply for government assistance
You may qualify for benefits that make renting more affordable. There are three types of assistance you may be entitled to, based on your income: 
Housing vouchers work like this: money is sent to your landlord to cover part of your rent, then you pay the rest. For example, if your rent is $900 a month, and you receive a $500 voucher, you'll only need to pay $400 in rent. Your voucher amount is based on your salary, local housing costs, and family size. Check the requirements with your local Department of Housing and Urban Development office to see if you qualify.
Public housing provides safe and acceptable rental housing for eligible low-income families, the elderly, and persons with disabilities. With public housing, you can rent a place from a local public housing agency, which is a more affordable type of housing. So while your rent won't be subsidized the way it would be with a housing voucher, it should be relatively low.
Subsidized private housing
Government funds are given to some property owners to provide low-cost homes to renters. However, you may need to meet specific requirements imposed by the property owner you will be renting from, which will vary from place to place. 
For assistance finding affordable housing in your area, you can use this program to search for housing based on your location. You can call the U.S. Department of Housing and Urban Development at 1-800-955-2232 for more information.
Talk to your landlord
If you can't pay your rent on time, talk to your landlord, explain your situation and ask for more time until you can pay again. You could also ask them for an installment plan or to waive the late fees. Your landlord might be willing to help, especially if you have a history of paying on time. Write down the negotiated terms on paper for your records. 
Call 211
Most local nonprofits and religious organizations can offer rental assistance. United Way helps people access those services when you call 211. Note that resources may be limited during national emergencies.
Ask for help from family and friends
Asking for help is never a sign of weakness. If you can't pay your new rent cost, your loved ones and friends, and even strangers with a steady income, might be willing to help. There have been many people that have been able to raise money via the GoFundMe crowdfunding platform. But if you're not comfortable with crowdfunding, you could also ask family members for a loan.
Find a side hustle
One way to quickly increase your income is to start a side hustle. This could be creating an Etsy shop or doing Uber or UberEats. If you have a car you are not using often, you can rent it out via sites like Turo. There are many opportunities out there right now that can increase your income and help you pay your bills faster. 
Move to a more affordable area
If your rent increases or you're paying too much for rent, consider moving to a new location. There are costs associated with moving, but these are one-time fees rather than a prolonged cost that adds up over time, like rent. Make sure to evaluate the pros and cons of the different locations to ensure you are saving money in the long run.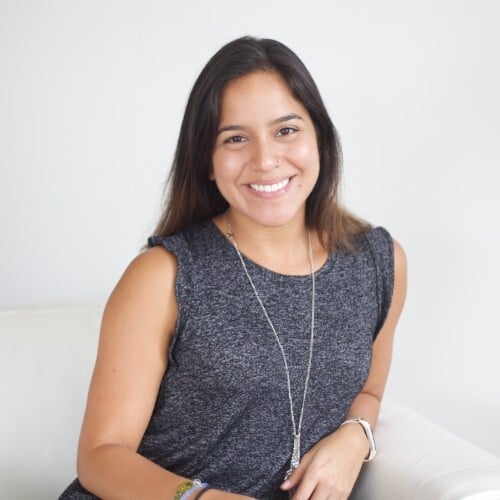 About the Author
Stephany Lamas
Stephany joined the RentReporters Marketing Team in 2021.